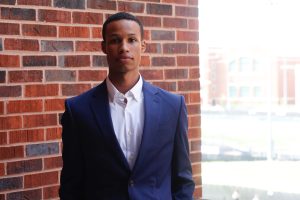 1. What year did you graduate, and what was your area of concentration?
I graduated in 2020 from the Asian Studies Program. I focused on China, with a concentration in Politics and Security.
2. Please tell us about yourself. What led to your interests in Asian Studies?
I am originally from Minneapolis, Minnesota, but currently live in Washington, D.C., and work as a geopolitical analyst at CrowdStrike, a cybersecurity company. I primarily focus on foreign policy, defense, and technology affairs related to China, security-specific topics in Pakistan, and general political and security issues in the Asia Pacific region. I received my undergraduate degree in 2016 from Pomona College, where I studied international relations with a bifurcated focus on the Middle East and China. After graduating, I taught English at a university in China for two years with the Peace Corps—an experience I particularly appreciated having prior to entering D.C.'s more policy-centric field.
Before choosing the Asian Studies Program, I received some great advice from a close friend of mine with a similar professional background and interests. Although my friend was a Security Studies master's candidate at the Johns Hopkins University School of Advanced International Studies (SAIS), he suggested I pursue a master's degree in a regionally-focused program, which would capitalize on my time in China,and make security my sub-concentration. In his view, having a regionally- and country-specific lens through which to understand and tackle more abstract functional issues was useful and adds credibility to an analyst and/or policymaker's work—whether in intelligence or foreign policy formulation. With this in mind, I enrolled into Georgetown's Asian Studies Program, which presents numerous opportunities for students to engage with regional experts from the academic and policy fields, balanced with flexibility for students to dictate their functional concentrations and take courses from other programs to expand their analytic perspectives. Being in a program focused on a specific region allowed me the space to develop a nuanced understanding of the importance of context, culture, and historically-specific knowledge within a realistic scope—necessary tools for my current role as a geopolitical analyst.
3. How did the Asian Studies Program at Georgetown University prepare you for the challenges and opportunities you face today?
Georgetown's location in D.C. is advantageous to students by offering exposure to relevant and pressing U.S.-focused policy issues, as well as access to policy practitioners and academics.
Additionally, there were various graduate program opportunities and experiences that helped me improve my professional self-confidence. I was very grateful to have professors who challenged me from different angles—analytic, policy-centric, and academic—while also building me up. My professors also helped me reaffirm my ability to handle the work involved in the general foreign policy space, and more specifically as someone with a professional focus on China.
I also benefited from supportive and challenging peers who were gifted in foreign policy conversations and others who could draw from more personal or professional experience. I drew energy, confidence, and motivation from my classmates as we grappled with common issues and topics in our more general field and exchanged insights on our respective areas of specialized expertise.
4. What specific skills and knowledge did you gain from Asian Studies courses at Georgetown?
The three major skills I gained from my time with the Asian Studies Program were improved writing, expanded foreign policy-relevant knowledge, and a greater understanding of major players in the foreign policy field—both established and up-and-coming. I use all three of these skills, and then some, in my current day job.
In terms of writing skills development, the Asian Studies Program emphasized the importance of understanding one's audience, particularly based on the type of written product being delivered (e.g. policy memo, briefing, intelligence product, academic paper). Prior to the graduate program, I had only written academic papers for undergraduate classes.
The program helped expand my knowledge of and exposure to a wide array of foreign policy and security topics relevant to my focus on Chinese foreign policy and greater regional security dynamics. Just having the exposure to knowledgeable and experienced folks who are currently, or have previously, worked in various parts of the foreign policy sphere was encouraging and impactful for my own career motivations.
Similarly, it was meaningful to gain an awareness of major players in the U.S. foreign policy field—prominent academics, practitioners (Georgetown professors), and up-and-coming professionals—the latter of which may include your program peers. Overall, the Asian Studies Program provided many different avenues to learn within a largely policy-centric framework.
5. What advice would you give to prospective/current students in the Asian Studies Program?
For the incoming students, I'd suggest reaching out to current students and professors of interest in various university programs—regardless of what program you matriculate into, you never know what a relationship could turn into in general. Second, I think it's important for individual students to keep in mind that people attend graduate school for different reasons and at varying stages of their professional and academic journey. This can be a useful reminder to have if you feel you're comparing yourself to others in an overly self-critical way, and hopefully helps to motivate you to focus on making your graduate school experience as meaningful as possible according to your interests and needs. Third, I'd hope students don't feel pigeonholed into their program or specific concentration based solely on their professional or academic experiences up to this point. I'd encourage exploration in their academic journey that intersects your personal and professional interests.
First, big congrats to the rising second years on making it through year one, and major congrats to the recently graduated class of 2021. To current first and second year students, I hope you do what you need to to keep from burning out. Personally, my graduate school experience was more than just school—it was about friendships and non-professional and academic experiences as well, and that helped keep me motivated and excited during my time as a student. Hopefully the same goes for you too, however that may look for you.
A great piece of advice I received in the Asian Studies Program was from Dr. Michael Green, who said that my classmates and I should treat school like work. Treating graduate school like a nine-to-five job can help separate your school and non-school life, giving you a bit of breathing room to maintain as much balance between the two as needed or desired. With that said, best of luck with the semester.