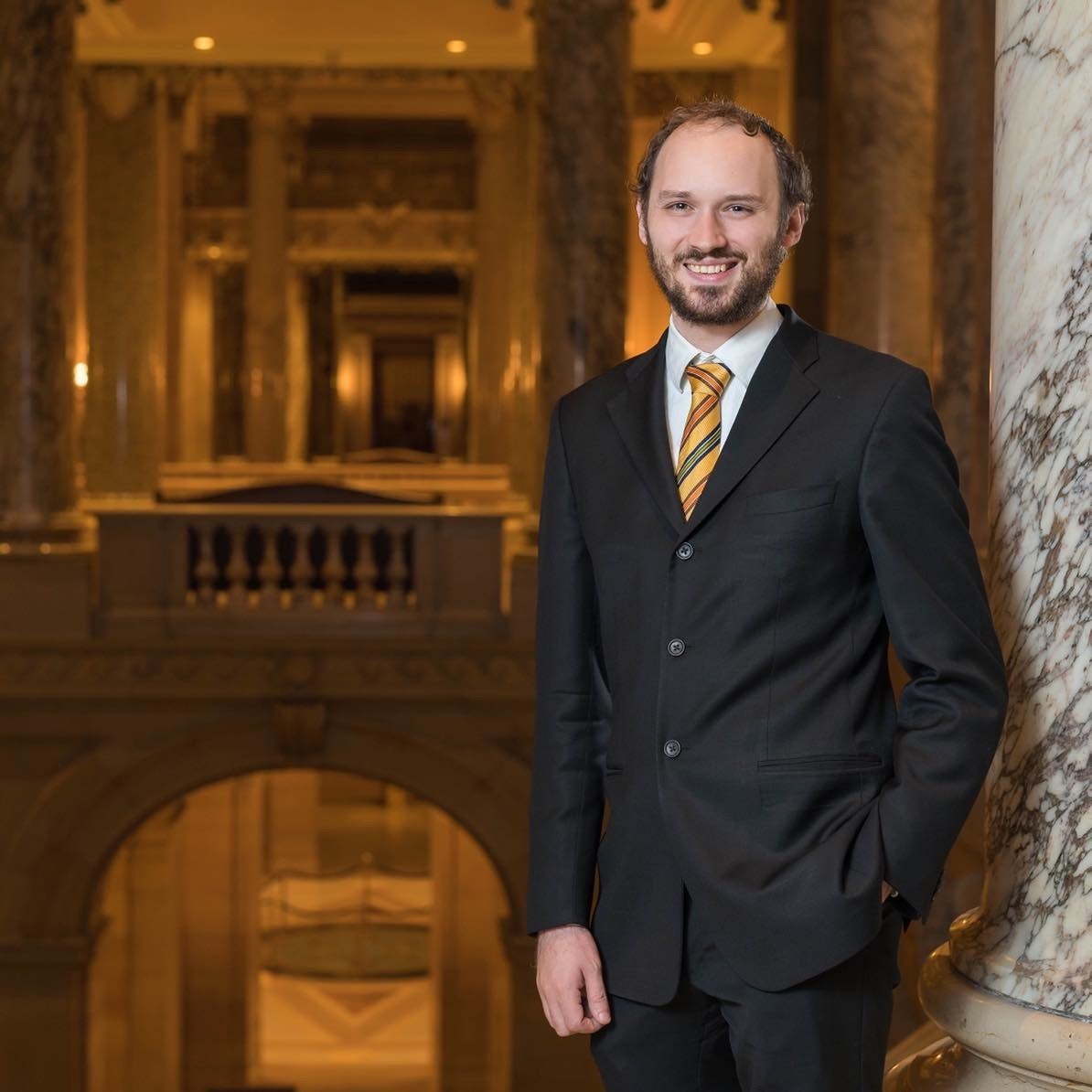 Andy Morris graduated with an M.A. in Asian Studies in 2015. He currently serves as a Public Affairs and Legislative Liaison at the Council on Asian Pacific Minnesotans. The Council is an independent agency established by the Minnesota Legislature in the Executive Branch of the state government, with a statutory duty to advance the interests and representation of all Minnesotans of Asian Pacific heritage within the state government. He leads the Council's policy work between the community, Legislature, and Governor's office and represents the Council at public events alongside the Executive Director. While at MASIA he worked as the Japan Studies intern at the Council on Foreign Relations and as a Policy Planning intern at the Foreign Service Institute Director's Office.
Please tell us about yourself. What led to your interests in Asian Studies?
My interest in Asia, and eventually Asian Studies, grew out of the opportunity I had to study Japanese at my public high school in Minneapolis, Minnesota. Up to that point, I had no prior engagement or knowledge of people who had studied about or worked in Asia or spoke an Asian language, and I really wanted to challenge myself to take on something new and different. This initial interest in learning the Japanese language over time branched out into an interest in culture, history, society, politics, and other areas over the years, not just for Japan but for the broader Asia-Pacific region.
How did the Asian Studies Program at Georgetown University prepare you for the challenges and opportunities you face today?
The focus on practical application of sound policy knowledge and the opportunity to study with professors who have extensive experience as practitioners was a major draw for me at MASIA, and has been enormously helpful in my career. In particular, gaining both in-depth policy knowledge and the ability to distill complex issues down to one or two page briefs has been extremely helpful as I meet with community, business, and government leaders. Working with the State of Minnesota today, while I am working on a different set of policy issues compared to when I was in D.C. or Tokyo, the fundamental approach to policy work that I learned and the ability to make the most of my short windows of time with policymakers is crucial. Additionally, understanding the historical and geopolitical background of circumstances that have brought Asian Pacific Minnesotans to the U.S., particularly for refugee experienced communities, makes me a more effective advocate and educator when meeting with policymakers
What specific skills and knowledge did you gain from Asian Studies courses at Georgetown?
My experience at MASIA gave me the opportunity to learn about Asia more broadly as a region, expanding on my grounding in Japan. This learning came not just through classes and from professors, but from all my classmates who were just as passionate as I was. This broader regional grounding and perspective from people from all walks of life gave me the skills to succeed in a wide variety of positions professionally, and has been invaluable to me personally as well.
What advice would you give to prospective/current students in the Asian Studies Program?
Try to pursue as varied a range of opportunities as you can. Your time with MASIA will pass by before you know it, and it is a great opportunity to try your hand at different potential careers. Having a grounding in a combination of policy, administration, and government affairs has allowed me to flexibly adapt throughout my work, whether it has been in the private sector or government, at both the state and federal levels in the U.S., or overseas. You might be surprised to find that something you had not considered initially is actually a great fit for you and your future career!